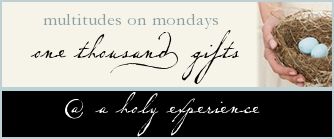 This week there are so many things to be thankful for:
1. Mama coming to TX. It has been so wonderful having her here. She helps out so much with the kids and the housework.
2. Natalie and all her girlyness
3. going to OKC Science Museum with mom and Chris and the kids. We had a BLAST!!!
4. a VERY VERY few raindrops today. TX has been in a drought for some time now.
5. Clothesline rope while waiting on a part for the dryer.
6. Being able to sleep in every day for the last week.
7. new Camelbak water bottle. ♥ it.
8. roasting marshmallows
9 kids being able to go to the pool daily
10. fresh hair cuts on doggies: princess and beauty.