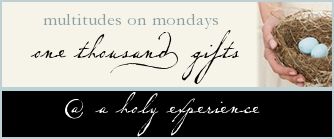 Thank you Lord. Thank you Lord. Thank you Lord. YOu are amazing. You are beautiful. You are wonderful. You give me everything I need. You are my backbone. You are always there for me. You know me inside and out and know whats best for me. You believe in me. You are my master!!!!!!!!!!!!!!!!!!
1. Pastor Ron and his Sunday Message. That man can preach. He never bores anyone. He preached yesterday about how some people do not let go of sin after accepting Jesus. John 8:36 and Romans 6. He said when you are in "trouble" say Jesus Christ out loud a few times and the scene will change. I tried this a couple of times this week and boy did it work.
3. Ability to talk about you Lord anytime anywhere to anyone who will listen.
4. Shawn's friend Christopher that lives a few doors down from us!!!!!!!! Devin tags along as well.
5. Fire Safety Day at Sheppard AFB. We really LOVED the parade in base housing and all the celebration at the BX from our local firefighters and rescue people!!! They always go above and beyond for the military members and their families.
6. My imagination and craftiness/artistic nature. I love creating things.